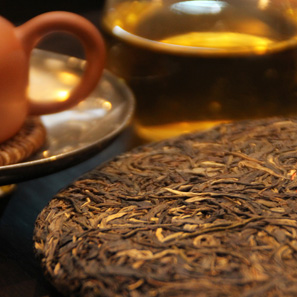 Hi Friend,
Only a few days remaining for our Pure Puer Tea 2016 Holiday Sale! All online orders from now to Dec 20th will automatically receive a 10% discount. Here are some elegant NEW gift ideas, just added since we announced our sale:
2009 Wang Xian Hao Green Puer tea cake
2009 Wang Xian Hao Green Puer Tea Cake
Taiwan Clay teapots
Yixing Clay teapots
Included in our last email, our new Bao Zhong, Four Seasons, and Eastern Beauty oolongs:
Taiwan tea
Our Piao I Travel Teapots and Travel Buddies, our glass Travel Buddies are new for this year:
Piao I teapots and Travel Buddies
Piao I® teapots and Travel Buddy® infuser bottles
For most people, a new concept for health, energy, weight control and more:
PuerChia™, also known as PuerhChia® and Pu-erhChia®
PuerChia™, Pu-erhChia®, PuerhChia®
The easiest way to introduce puer tea to a loved one or friend is our gift set of puer tea and a Piao I teapot:
Puer tea and Piao I teapot gift set
For last minute gifts, and to make gift giving easy, we have gift certificates:
Gift Certificate
Thanks for your support and for helping spread the word about the health benefits of puer! Feel free to forward this email. As always, free shipping for orders of $100 or more after discount.
Larry and Yang Su
Pure Puer Tea