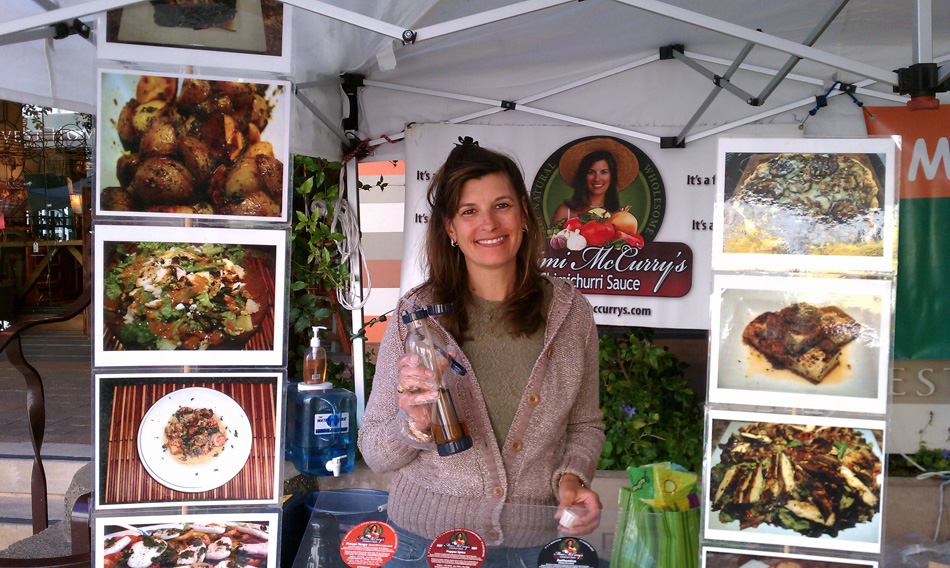 This is what Mimi, owner and creator of "Mimi Mccurry's Chimichurri Sauce" has to say about the Piao I Travel Buddy with Auto-Straw:

I love taking the Travel Buddy with Auto-Straw with me to the Farmer's Markets. It is so convenient! I just add hot water and use it to brew my tea in the morning. Throughout the day I can either refill it with hot water, or add ice cubes to make a tasty tea. I carry it in my purse, it never spills, and it is so easy to drink from. I always get positive comments from my customers about it.

Chimichurri sauce originated in Argentina from the Gauchos (Argentine cowboys.) It can be drizzled over meat, chicken, seafood, sausages, chips, tofu, grilled vegetables or cream cheese. You can cook with it and use it as an all-purpose sauce. Mimi's parents were born in Uraguay, so Mimi was raised on it. Larry and Yang Su and family love her sauce and they use it regularly, especially over sausage.